The Sporting Culture in India
When it comes to the history of Golf in India, there aren't many well-known names that will come to mind. The fan following of cricketers in India has been phenomenal over the years. Traditionally, other sports have not enjoyed similar popularity. However, the past 15-18 years have been harbingers of a positive shift in attitude towards other games. And Golf is one of those.
Who Are The Indian Greats?
Anirban Lahiri
He has been one of the most prolific achievers for India in the golfing circuit. It wouldn't be an exaggeration to say that he has been the shining light in the past 7-8 years. Golf was included in the 2016 Rio Olympics, and Mr. Lahiri registered India's participation.
It shouldn't be forgotten that he earned his spot with his achievements. Countries aren't guaranteed represented at individual sports at the Olympics. The fact that Mr. Lahiri plays in the PGA, European, as well as Asian tours, means that he is a player worth his salt.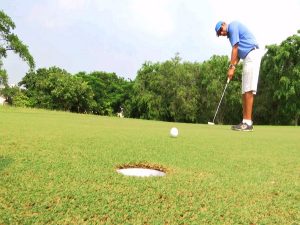 Jyoti Randhawa
When he turned professional in 1994, Jyoti Randhawa was only twenty years of age. And Indian golfer achieving such heights was a rare sight. 2004 was perhaps the best year of his professional life when he proved his mettle by becoming the runner up at Johnny Walker Classic (European Tour).
Jeev Milkha Singh
Well, he isn't as well known as his father Milkha Singh, but the junior Mr. Singh has seldom failed to impress. Along with Jyoti Randhawa, he was in the first generation of Indian golfers who proved the unlimited hidden potential in Indian golfing circuits. One of the great tragedies is that he always lived under the shadow of his father, one of the greatest sprinters India ever produces.
One can only hope that the likes of Anirban Lahiri carry this baton forward.